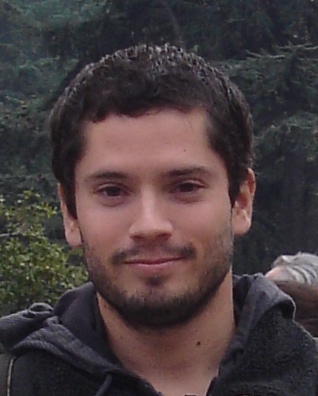 Contact QR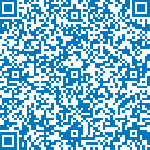 Contact info
Francisco-Angel Moreno
This email address is being protected from spambots. You need JavaScript enabled to view it.
+34 952132848
Assistant Professor & Post-Doc at System Engineering and Automation Dpt. - University of Málaga
HTS of Computer Science Engineering, Lab. 2.3.6i, Teatinos Campus - 29071 Málaga
Profesor Ayudante Doctor & Post-Doc en Dpto. Ingeniería de Sistemas y Automática - Universidad de Málaga
ETSI Informática - Telecomunicaciones, Lab. 2.3.6i, Campus de Teatinos - 29071 Málaga

Short resume
During my research years I have been enrolled in a number of research projects:
I have also performed two short research stays:
Jan'13 - Mar'13

» Research stay in Lincoln (UK) (3 months) working on GPS and laser-sensing fusion for improved control of agricultural spraying booms, under the supervision of Dr. Tom Duckett and Dr. Grzegorz Cielniak.

Sep'10 - Dec'10

» Research stay in Bristol (UK) (3 months) studying keypoint descriptors for camera localization, under the supervision of Dr. Walterio Mayol-Cuevas and Dr. Andrew Calway.
Teaching
For the 21-22 course I will be teaching these subjects at the University of Málaga (in Spanish), with tutoring hours on Tuesdays and Wednesdays from 10h to 13h:
Sistemas Robotizados (GITI)
Automatización Industrial (GIEI & GIERM)
Sistemas Integrados de Fabricación (MII)
Sistemas de Percepción (MIM)
Software development
Programming languages
» C, C++, HTML, PHP, Matlab, Python, Java.
Programming IDEs
» Visual Studio (Windows), Code::Blocks (Linux), Android Studio.
Software libraries
» MRPT (developer), OpenCV, Eigen, PCL, Android SDK.
Robotic frameworks
» OpenMora (developer), ROS, Stäubli Robotics Studio, Beckhoff TwinCAT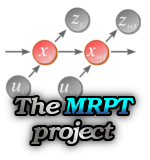 Mobile Robot Programming Toolkit provides developers with portable and well-tested applications and libraries covering data structures and algorithms employed in common robotics research areas. It is open source, released under the BSD license.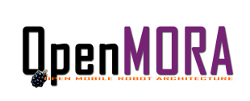 Open Mobile Robot Arquitecture (OpenMORA), is a MOOS and MRPT-based lightweight distributed architecture.

The Robot Operating System (ROS) is a set of software libraries and tools that help you build robot applications.