Jose Raul Ruiz Sarmiento defended his doctoral dissertation entitled "Probabilistic Techniques in Semantic Mapping for Mobile Robotics" on November 25th, 2016. The hard work and perseverance shown during his PhD, rewarded him with the Cum Laude calification. Congratulations!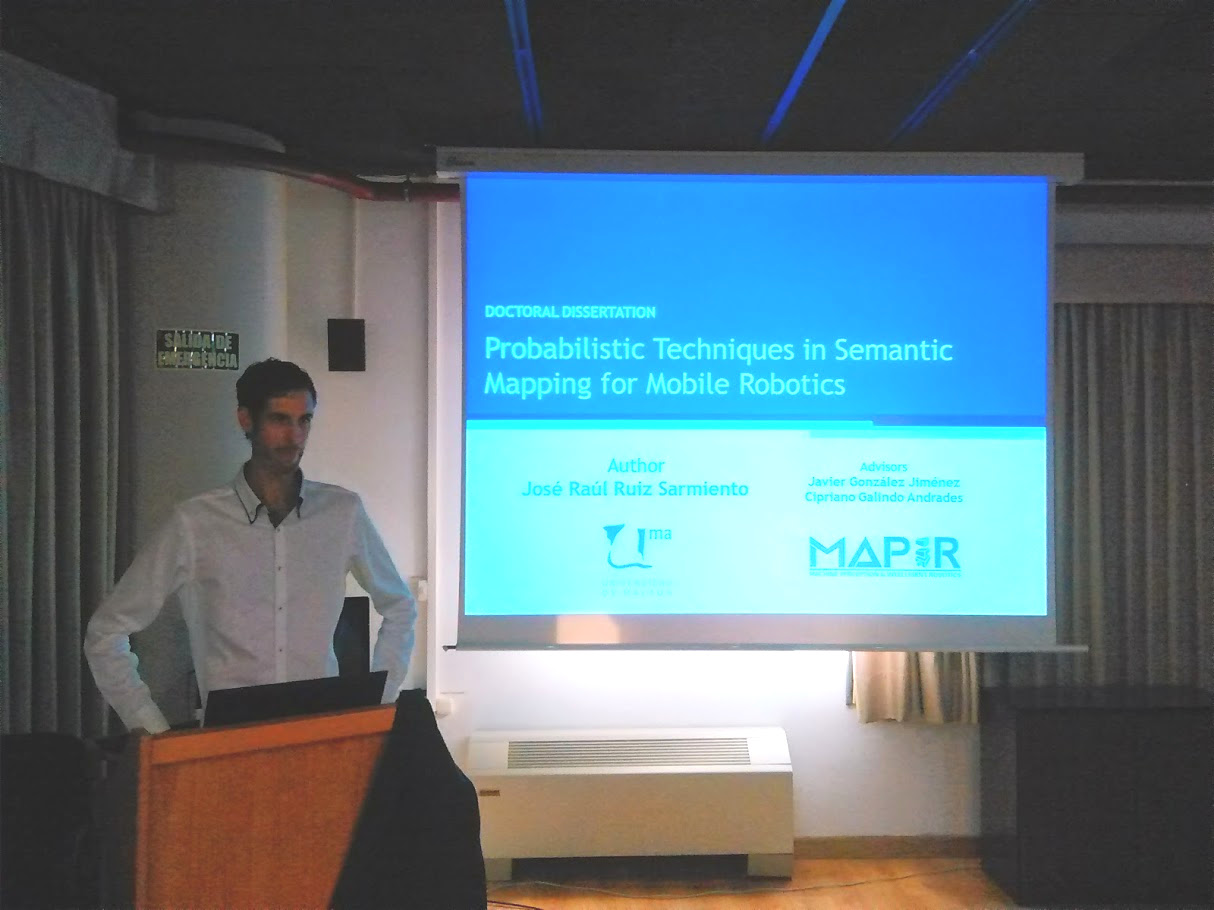 Everithing is ready for the show.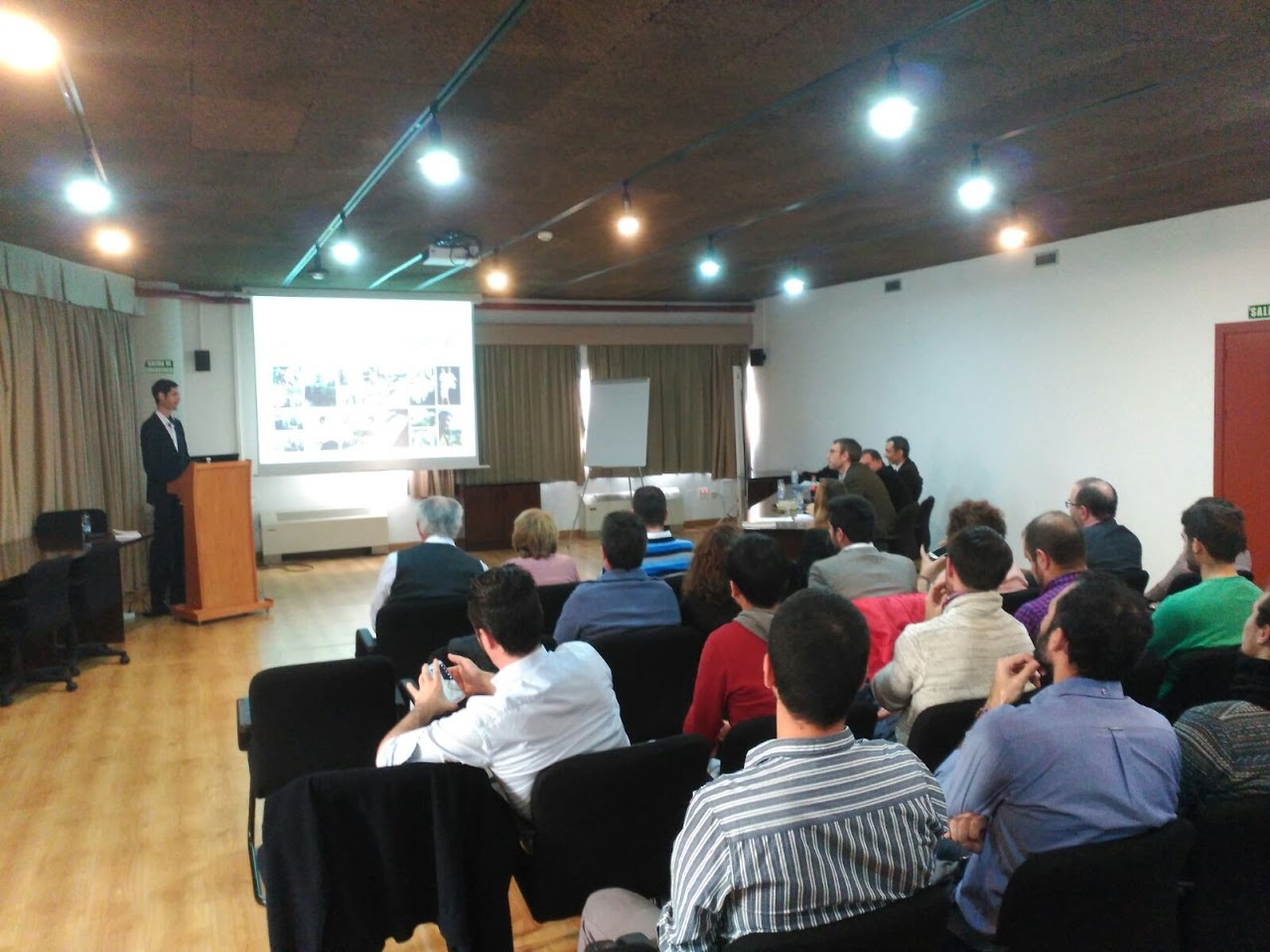 Raul during his presentation, the committee menbers: Antonio Jesús Bandera, Luís Filipe de Seabra, and José Luis Blanco, paid great attention to his words.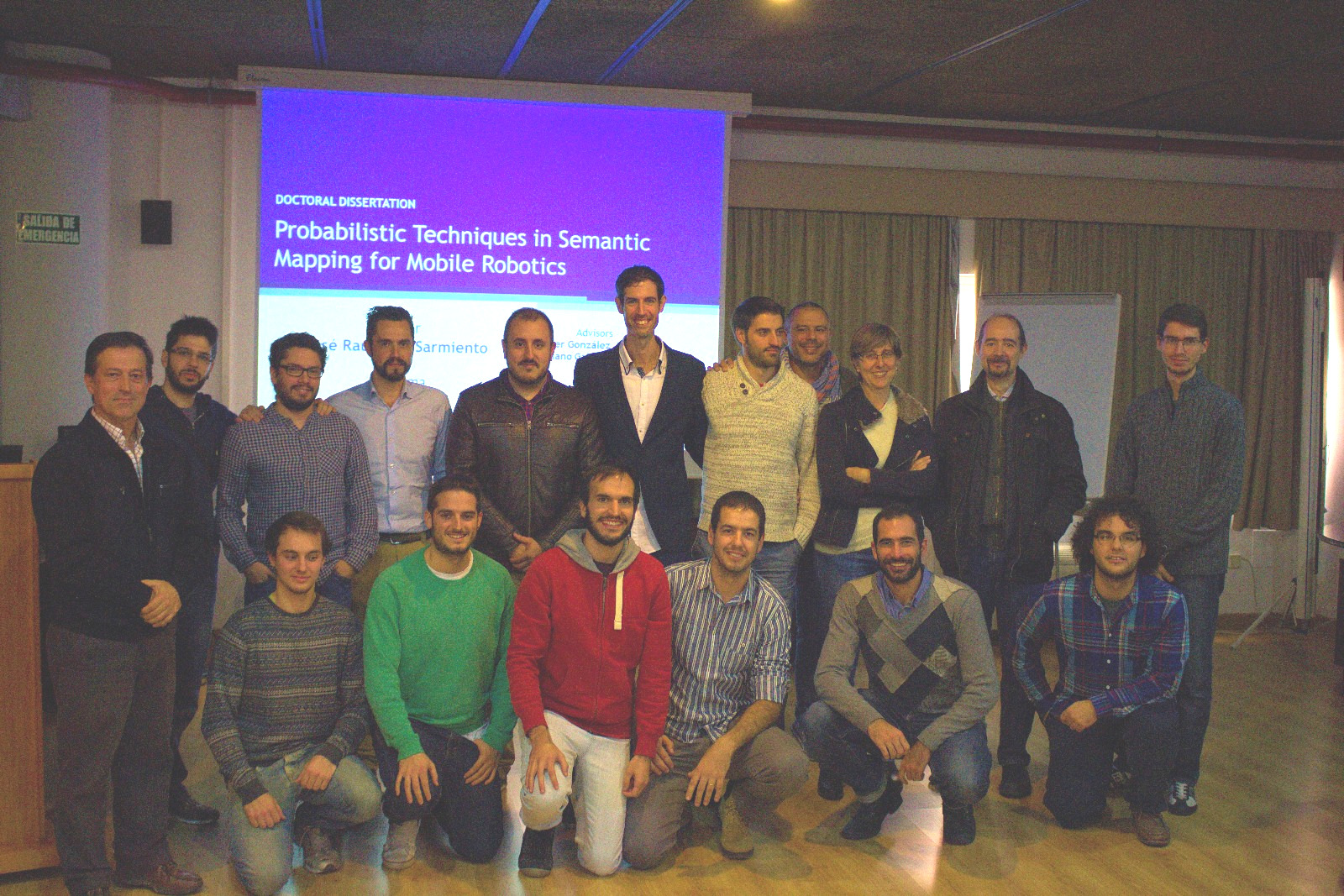 Raul with the whole MAPIR group after his defense. Time to smile and celebrate.